Yo-kai Watch Dance will only have 10 songs
10 songs for approximately $40 USD.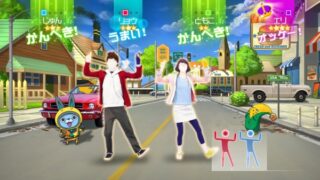 Yo-kai Watch Dance: Just Dance Special Version for Wii U will only have 10 playable songs, the game's official website confirmed. It will cost 4,622 yen with tax (approx. $40 USD) when it launches on December 5 in Japan. A bundle including a Wii controller will also be released for 7,236 yen.
Six song titles have been confirmed so far. They are:
"Uchuu Dance!"
"Jinsei Dramatic"
"Gerappo Dance Train"
"Dan Dan Dubi Zuba!"
"Gera Gera Po no Uta"
"Yo-kai Taisou Daiichi"
Thanks, Hachima Kikou.