Yo-kai Watch 2DS bundle to launch November 6
Dive into the world of Yo-kai Watch with $99 bundle.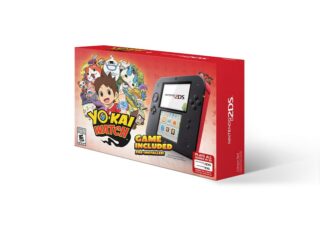 Nintendo will launch a Yo-kai Watch 2DS bundle for $99 in North America alongside the release of the game on November 6, the company announced.
The bundle includes a black/red 2DS with a copy of the Level-5-developed Yo-kai Watch pre-installed.
Yo-kai Watch features more than 200 Yo-kai (ghost-like creatures that inhabit our world), each with their own unique skills and characteristics. Players will use their Yo-kai Watch to find Yo-kai, befriend them, and team up with them to battle other Yo-kai. The game has sold over eight million copies in Japan alone.