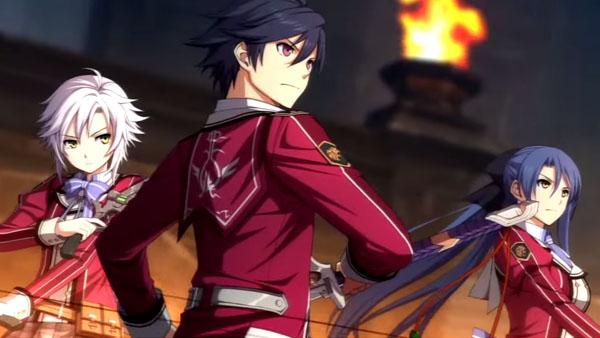 XSEED Games has released a new story trailer and gameplay video of The Legend of Heroes: Trails of Cold Steel, its Falcom-developed RPG due out for PlayStation 3 and PS Vita in North America and Europe this holiday season.
Here's a rundown of the game, via XSEED:
The Legend of Heroes: Trails of Cold Steel builds on Nihon Falcom's acclaimed The Legend of Heroes franchise, known in Japan as Sen no Kiseki, by improving on the series' formula while delivering the same sort of expertly told narrative series fans have come to expect. Taking place on the same continent as fan-favorite Trails in the Sky, Trails of Cold Steel is the first game in the series to explore Erebonian soil, giving players a chance to delve deep into the inner political conflicts of this oft-mentioned and powerful empire.

In the game, players take on the role of specially-selected elite military students at a time of great turmoil, enjoying school life and bonding with fellow students to earn new abilities in battle, then utilizing those abilities via speedy, tactical turn-based combat with the newly-developed "ARCUS" system. The standalone story also delves into the expansive lore that has become synonymous with the series. Best of all, the epic storyline can be unraveled with Cross-Save functionality between the game's PS Vita and PS3 editions, allowing players to play at home or on the go.
Watch the footage below. View some screenshots at the gallery.
Story Trailer
Gameplay Video