Tokyo Ghoul: Jail third trailer
New trailer premiered at Tokyo Game Show.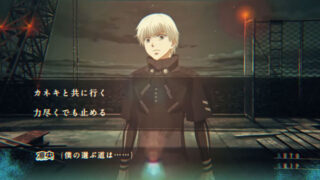 Bandai Namco released the third trailer for Tokyo Ghoul: Jail at the Tokyo Game Show.
The PS vita game based on the popular manga and anime is due out in Japan on October 1. While characters from the series will appear, it stars a new protagonist named Rio.
Watch the trailer below.
https://www.youtube.com/watch?v=Il34nXnzLXI