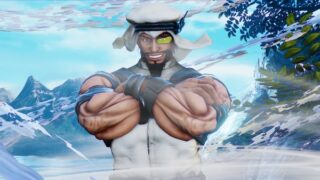 Rashid is the second of four brand new characters following Necalli to join Street Fighter V, Capcom announced at Games Middle East 2015 in Dubai today.
Hailing from the Middle East, Rashid is an "easy going and laid back" character with a "very keen interest" in technology and the latest gadgets. His fighting style mixes parkour with his unique ability to harnesss the power of wind. He's always the first in line to buy new gadgets, and uses these devices to research and create his fast-paced acrobatic moves.
Capcom also announced that it will localize Street Fighter V into the Arabic language.
Watch Rashid's debut footage below. View a set of screenshots at the gallery.
Trailer
Gameplay
Thanks, IGN Middle East.