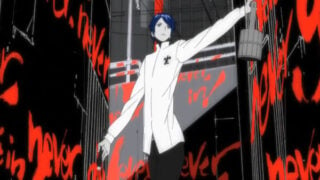 New details on Persona 5, including the reveal of its fifth party member, have leaked via Japanese magazines.
Get the information below.
Story

Our heroes shake up the big city as the "Heart's Phantom Thieves." They send notice in advance to persons to confess their crimes and reform, and set out to steal the "rotten hearts" from "rotten adults" for the sake of changing a rotten world.

Protagonist – Arsene
Ryuji Sakamoto – Captain Kidd
Morgana – Zorro
Ann Takamaki – Carmen

Fifth Party Member

The fifth member of the Phantom Thieves is a young man named Yusuke Kitagawa, voiced by Tomokazu Sugita. His persona is Goemon. He is a scholarship student that attends the Kousei Public High School as part of the academy's art course. He is a live-in disciple of his Japanese painter landlord Madarame.
Thanks, Hachima Kikou.