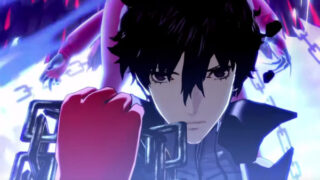 Persona 5 will no longer launch during 2015 in Japan and North America. At the Tokyo Game Show, Atlus announced a delay to summer 2016.
A third trailer and video interview with director Katsura Hashino were also released.
Hashino notes that the parts of Persona 5 are almost all together, and that they're in the middle of tuning up the gameplay. However, given that there are great expectations from the fans, they decided to delay the game so they could perfect it. The game content itself is progressing smoothly.
Additionally, Atlus announced that Jun Fukuyama will voice the protagonist, Nana Mizuki will voice An Takamaki, and Mamoru Miyano will voice Ryuji Sakamoto. Voice samples for the protagonist are available at the Persona 5 Tokyo Game Show website.
Watch the new videos below.
Third Trailer
Director Interview
https://www.youtube.com/watch?v=bLYUlWvyNu8