Nioh announced for PS4
Koei Tecmo title returns as PlayStation 4-exclusive.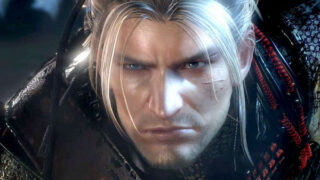 Koei Tecmo re-revealed Nioh, a game first announced for PlayStation 3 in 2005, as a PlayStation 4-exclusive title due out in 2016 at SCEJA Press Conference 2015.
Nioh is a dark action RPG where players will take on difficult missions in a Japanese-style Sengoku world full of yokai.
Here's the official rundown:
The player is a "blonde, blue-eyed samurai" named William who finds himself in Japan while chasing a longtime nemesis. During battle, you'll meet various characters and grow as a "Samurai" and "Yokai Hunter," and before long become the feared "Nioh Samurai." Through strategic sword-fighting action, players will take on a Japanese-style Sengoku world full of yokai in high difficulty missions that demand trial and error.
Watch a work-in-progress gameplay video below.
Update 12:45 p.m.: The following comes from an interview with the developers in the latest issue of Weekly Famitsu:
The game was originally in development as a launch title for PlayStation 3.
Although people would say, "you only announced it, you haven't made anything," we were still making it under the surface.
Nioh runs at 60 frames per second.
To depict the world of Japanese yokai culture in its highest quality, we made Nioh a PlayStation 4-exclusive.
There will be huge boss yokai that appear.
We want to let users play the game before it releases.
It was thanks to Nioh remaining on Famitsu's anticipated games feature as a rookie candidate that the team was able to keep up development.
Thanks, Hachima Kikou.