Muv-Luv series localization Kickstarter launched
$250,000 in funding localizes Muv-Luv and Muv-Luv Alternative.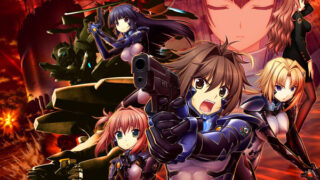 Degica has launched the Kickstarter for the English localization of the Muv-Luv visual novel series.
The company is seeking $250,000 to bring Muv-Luv (Extra and Unlimited) and Muv-Luv Alternative to PC, using assets from the high-definition PlayStation 3 version, and with a user interface, options, menus, and additional enhanced functions never before seen in any other version of the games.
At $500,00, the Muv-Luv games will be ported to Android and PS Vita. At $720,000, Degica will localize and port the PlayStation 3-exclusive Muv-Luv: Photon Melodies and Muv-Luv: Photo Flowers to PC.
Watch the Kickstarter pitch video below. Fund the project here.