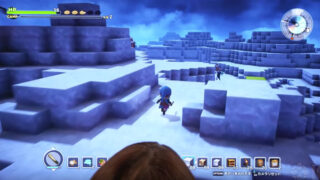 IGN has posted an 18-minute gameplay video of Dragon Quest Builders, which is playable on PlayStation 4 at the Tokyo Game Show this week.
The block-making RPG is set in the world of Dragon Quest I and tasks players with rebuilding the world ruined by the Dragonlord. Players will harvest materials, build towns, and fight enemies throughout their quest.
Dragon Quest Builders will launch for PlayStation 4, PlayStation 3, and PS Vita in Japan on January 28. If you missed the new CG trailer, catch it here.
Watch the footage below.