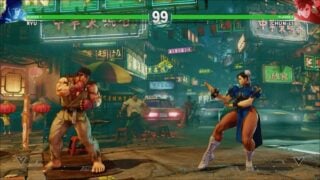 The first Street Fighter V beta, initially planned to run on PlayStation 4 from July 23 to 25, but was delayed as a result of server issues, will officially go back online this Friday, August 28 at 4 p.m. PST and run through to next Wednesday, September 2 at 7 a.m. PST.
"Outside of the servers being shut down for periodic maintenance, we expect everything to run continuously throughout the entire five day beta period," Street Fighter V associate producer Peter "ComboFiend" Rosas said in a blog post.
Capcom notes that though the beta is expected to stay online throughout the five day period, this is a beta and users may run into connectivity issues.