Sony trademarks Hardware: Rivals in Japan
Plus, some trademarks from Bandai Namco and Sega.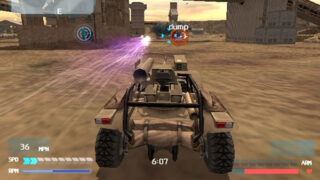 Sony Computer Entertainment has filed a trademark for "Hardware: Rivals" in Japan.
In 2002, Sony Computer Entertainment released an online-only vehicular destruction game for PS2 developed by London Studio called Hardware: Online Arena exclusively in Europe. It was one of the first games, if not the first, to utilize the PS2 network adapter. It is unlikely this "Hardware: Rivals" trademark is related, but it's the only connection we could make.
Sony also filed a trademark for "Finch Ie no Kimyou na Yashiki de Okita koto" (What Happened at the Strange Estate of the Finch Family), the Japanese title for Giant Sparrow and SCE Santa Monica Studio's upcoming What Remains of Edith Finch.
Outside of Sony, Bandai Namco filed a trademark for "Thousand Storm," and Sega filed trademarks for "Border Break Scramble Bu" and "Fortissia."
Thanks, Sokuho@Hokanko.