Song of Memories confirmed for PS4, introduction trailer
Four minutes of Pure Wish's new adventure game.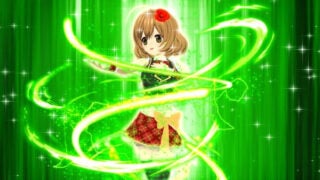 As reported yesterday via Weekly Famitsu, Song of Memories, the first adventure game from FTL Entertainment subsidiary Pure Wish initially announced for PS Vita, is now a PlayStation 4-only title. According to Pure Wish, the change of platform is a result of the game's increased amount of scenarios and song patterns.
Song of Memories begins when a mysterious virus that infects only women breaks out and the infected begin their invasion as a "new breed of humans." The game depicts a "heart-wrenching love story" that revolves around the protagonist and three girls who may have been infected with the disease. Those who are infected lose their memories and emotions, and become more unsightly as each day passes. Are these girls also infected?
While Song of Memories is an adventure game at its core, you'll encounter and fight enemies as you move about via an RPG-like battle system. During battles, you can summon one of five girls from Dream 4 You via your smartphone-like device and attack through song. Songs vary based on who you summon, and depending on the combination of members you summon, the pattern of the songs will change during attacks. There are over 100 song patterns to experience.
The girls of Dream 4 You include:
Misaki (voiced by Kaoru Hayano)
Azumi (Misaki Suzuki)
Karin (Yuubi Midorikawa)
Riko (Yui Hasegawa)
Tsukasa (Youka Ueno)
When you meet up with one of the three heroines in Song of Memories, you'll be presented with the option to "walk around together." Making use of this "Around System," as it's called, will raise your likability with that heroine, and they might also be targeted when you encounter enemies. There are also fun events that occur during these moments together.
Song of Memories is due out for PlayStation 4 in Japan in spring 2016.
Watch the four-minute introduction trailer for Song of Memories below.
https://www.youtube.com/watch?v=kO5iZt5v36c
Thanks, Famitsu.