Koei Tecmo has PS4-only games in development
No PlayStation 3 or PS Vita versions here.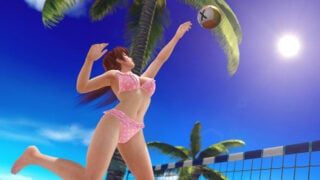 Koei Tecmo has several PlayStation 4-only games in the works, Team Ninja boss Yosuke Hayashi told the latest issue of Famitsu.
"Right now, we're making Dead or Alive Xtreme 3 as a PlayStation 4 and PS Vita multiplatform title. However, in the future there are a few titles that are PlayStation 4-only. They'll start coming out from 2016, and while I can't right now, we'll reveal them in succession [when the time comes]."
Thanks, Games Talk and Hachima Kikou.