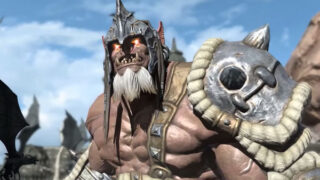 Blueside debuted the latest trailer and gameplay video of Kingdom Under Fire II at ChinaJoy in Shanghai this weekend.
The free-to-play multiplayer online action strategy RPG was last announced as due out for PlayStation 4 and PC this summer. Whether or not that release window is still in place is unknown.
Read up more on Kingdom Under Fire II here.
Watch the new footage below.
Trailer
Gameplay