Dynasty Warriors series turns 15
Watch the hack-and-slash series' 15th anniversary trailer.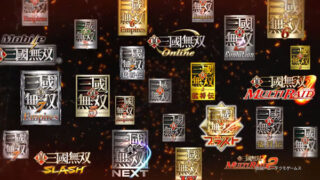 The Dynasty Warriors series has turned 15 years-old. And Koei Tecmo is celebrating with the release of a special trailer.
The first game in the Omega Force-developed hack-and-slash series, known as Shin Sangoku Musou in Japan and Dynasty Warriors 2 in the west, launched for PS2 on August 3, 2000.
Over at the series' official website, producer Akihiro Suzuki said in a message: "As we meet the 15th anniversary this year, a new project in the Dynasty Warriors series has begun. We're still preparing to be able to deliver information to everyone, so please wait for a bit now."
15th anniversary wallpapers are also available at the official website.
Watch the trailer below.