The Vanishing of Ethan Carter for PS4 launches July 14
Watch the release date announcement trailer.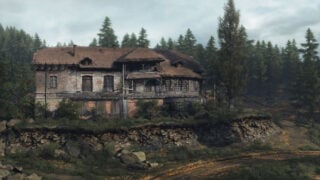 The Vanishing of Ethan Carter will launch for PlayStation 4 on July 14 in North America and July 15 Europe, developer The Astronauts announced.
The narrative-focused open-world exploration game, which is inspired by the pulp horror stories of the 1930s and 1940s, follows Paul Prospero, a detective with paranormal abilities, who heads to Red Creek Valley in search of a boy named Ethan Carter, a place of dark secrets and where Ethan's family resides.
Over at the PlayStation Blog, The Astronauts has five interesting behind the scenes stories detailing the making of the game.
Watch a new trailer below.
https://www.youtube.com/watch?v=