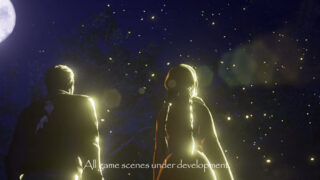 With three days left on the Shenmue III Kickstarter campaign and funding closing in on $5 million, Ys Net has released a short new trailer for the PlayStation 4 and PC sequel.
The scene sees Ryo and Shenhua arrive at the "Lake of the Lantern Bugs" after their long journey. They're entranced as they watch the gentle flight of the lantern bugs upon the mirage-like oasis.
Ys Net notes that the scene is still a work in progress, but hopes that it "will show those new to the game some of the wonder and magic they can expect from the continually unfolding world of Shenmue."
If you've been holding out on backing, visit the game's Kickstarter here.
Watch the trailer below.