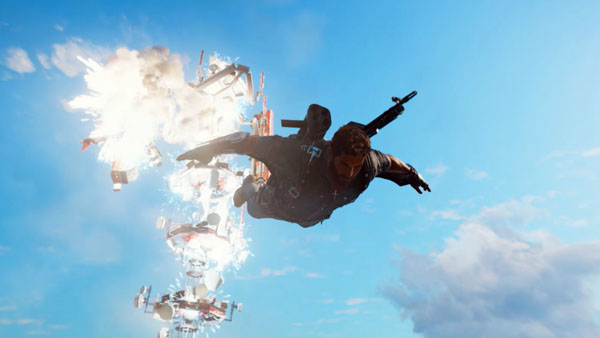 Square Enix has released the official E3 2015 playthrough video, as well as an interactive "Choose Your Own Chaos" trailer, for Just Cause 3.
The open-world sandbox game set on the island republic of Medici. Protagonist Rico's new abilities and numerous weapons and vehicles means each obstacle presents "countless options for an explosive outcome."
Just Cause 3 is due out worldwide for PlayStation 4, Xbox One, and PC on December 1.
Watch the trailers below.
E3 2015 Playthrough
Choose Your Own Chaos