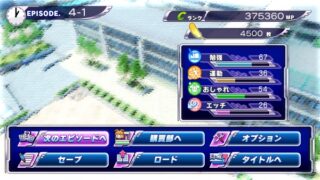 Experience and Inti Creates have released a new set of Gal Gun: Double Peace screenshots introducing the game's "Base Menu."
In the Base Menu, which you'll see in-between stages, you can choose to play the next episode, visit the store, modify the game's options, save, load, or return to the title screen.
At the shop, which is run by Aoi Uno, a heroine from the previous game, you can spend the Angel Feathers you collect to purchase various items.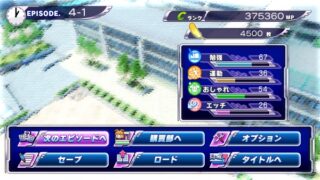 Also via the Base, you'll be able to access to the school social network service "Sakura Talk," which will let you see requests and chatter from its female students. Requests can be accomplished by taking specific action during the game's shooting parts and include things like, "I want you to check out this girl" and "I lost something." Clearing requests awards users Angel Feathers.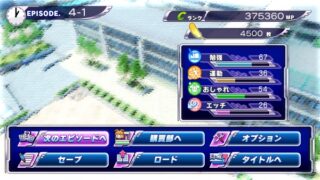 Gal Gun: Double Peace is due out for PS4 and PS Vita in Japan on August 6.
View the screenshots at the gallery.