Compile Heart teases completely original title, surprising collaboration
Comments from Shingo Kuwana and Norihisa Kochiwa.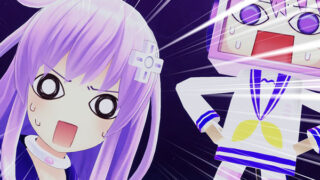 Famitsu this week features an interview with Compile Heart parent Idea Factory president Shingo Kuwana and game development department chief Norihisa Kochiwa, who discuss the company's expansion overseas, as well as some unannounced titles.
Get the tidbits below.
You've recently been expanding overseas. How has that worked out?

Kochiwa: "The Neptunia series is really popular, and because the local staff are making things like the limited editions upon properly understanding the game, we've been receiving crazy enthusiasm from overseas fans.

"Besides Hakuoki and Steam, we have a pretty good number of Android titles left over, too."

Regarding the future of Idea Factory and Compile Heart…

Kuwana: "We still have some titles that are not yet announced. As for the Otomate brand, we have unannounced titles we will make public at Otomate Party 2015."

Kochiwa: "Outside of the Otomate brand, we have a completely original title that is now in production. We've put together a collaboration that should be fairy surprising to all of our fans. I'd like to announce it at the earliest possible timing by the year's end."
Thanks, Hachima Kikou.