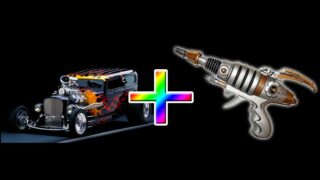 XSEED is teasing a localization for Nitroplus Blasterz: Heroines Infinite Duel, Nitroplus and Examu's arcade fighter featuring the girls of Nitroplus (and a Senran Kagura guest) due out for PlayStation 4 and PS3 in Japan this winter.
The publisher of Japanese games has been on a roll with its pre-E3 localization announcements. So far, we've gotten:
Every announcement has come on a Friday, so we'll likely hear about Nitroplus Blasterz officially tomorrow.