The Guardian has it on "good authority" that The Last Guardian will be at E3
Guardians tend to know things about each other.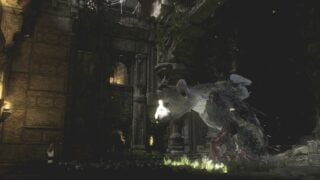 UK newspaper The Guardian posted its "15 most anticipated games" of E3 2015 list today. And it includes an interesting note about The Last Guardian.
"Yes, we know it has been in development hell since 2007," The Guardian said in reference to the game, "but we have it on very good authority that this will be the year that Team Ico finally presents its follow-up to much loved classics Ico and Shadow of the Colossus. Whether it'll bear any relation to the game last shown at E3 in 2009 is anyone's guess."
If you missed it, "we have it on very good authority" means 'we were told by someone with knowledge of the matter.'
If you're interested, The Guardian's most anticipated games of E3 list is as follows:
Deus Ex: Mankind Divided (PS4, Xbox One, PC)
Mass Effect 4 (PS4, Xbox One, PC)
XCOM 2 (PC, Mac, Linux)
Wattam (PS4)
The Last Guardian (PS4)
The Legend of Zelda (Wii U) (I don't think anyone told The Guardian that this won't be there)
Firewatch (PC, Mac, Linux)
LEGO Dimensions (PS4, Xbox One, PS3, 360, Wii U, PC)
Star Wars Battlefront (PS4, XBO, PC)
No Man's Sky (PS4)
Metal Gear Solid V: The Phantom Pain (PS4, Xbox One, PS3, 360, PC)
Uncharted 4: A Thief's End (PS4)
Microsoft Hololens
Thanks, NeoGAF.