NieR New Project will have returning characters
But they won't be core characters, director Yoko Taro says.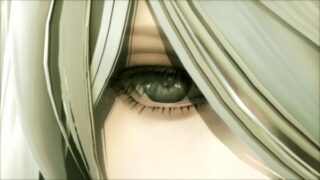 Famitsu this week has first details on Square Enix and PlatinumGames' newly announced NieR project for PlayStation 4.
First, here are some tidbits from an interview with director Yoko Taro:
Is the world of this game tied to that of the previous game?

Yoko: "The setting is connected, but that doesn't mean the story is connected. This game is set in the future, so it's okay if you start with this game. Rather, people who played the previous game and come into this thinking it's a sequel might be confused."

Will characters from the previous game appear?

Yoko: "Not everyone, but some characters will appear. But not as core characters."

What will the game's CERO rating be?

Yoko: "We made the previous game with the intention of a B or C rating, but got a D. We're making this one in hopes of getting an A, but…"
And some notes:
Weapon-based action is at the game's core. There might also be some familiar shooting.
There's a rotational element (360-degree camera view?), but it's apparently different from the previous game.
Drakengard's familiar "Weapon Story" system will be in the game.
Development is 10 percent complete.
More details on NieR New Project are expected in the fall.
Thanks, Hachima Kikou.