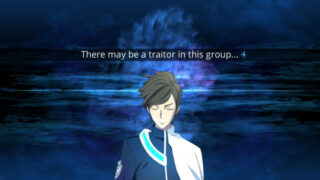 Atlus has released a new trailer for Lost Dimension detailing the game's "Deep Vision" feature.
Players can use Deep Vision to see into their allies' minds, and from there use the hints within their minds to determine whether or not they're a traitor, and "erase" them fromt the party.
Lost Dimension is due out for PlayStation 3 and PS Vita in North America on July 28 and in Europe on August 28.
Watch the trailer below.