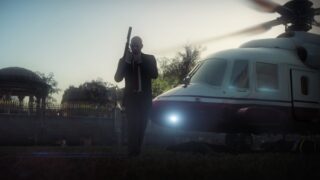 Square Enix has released the premiere gameplay trailer and first screenshots for the new Hitman game, simply titled Hitman, at E3.
The video shows Agent 47 out to kill target Viktor Novikov, a Russian billionaire and one of the ringleaders of an enigmatic spy ring called IAGO. It's set against the backdrop of the Sanguine fashion show in Paris. Players will have complete freedom of approach in deciding how to eliminate the target.
Watch the trailer below. View the screenshots at the gallery.