Happy Wars developer announces Happy Dungeons
Free-to-play multiplayer action RPG for Xbox One.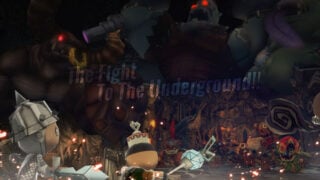 Happy Wars developer Toylogic is working on a new title for Xbox One called Happy Dungeons.
Announced at E3, Happy Dungeons is a free-to-play multiplayer hack-and-slash action RPG for up to four players. Friends can create their own characters, challenge dungeons and collect more than 1,000 kinds of items by fighting against enemies. Updates are planned for every two months.
Watch the debut trailer below. Visit the official website here.