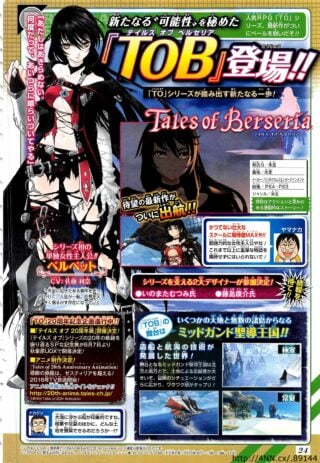 Jump magazine this week has the first preview of Bandai Namco's newly announced Tales of Berseria for PlayStation 4 and PS3.
Get the information below.
Velvet (Protagonist)

"I won't give up. I'll bite them as many times as it takes."

In the wake of an incident that occurred three years ago, her life was completely changed. She is becoming an existence that greatly shakes the world.

The Midgand Sacred Kingdom, which consists of several large lands and countless groups of islands.

A world where ship handling and the art of sailing have advanced.

In the north and south of Midgand Sacred Kingdom in which the game is set, there is great variation in climate due to the land. (Harsh winters, everlasting summers, etc.)
Thanks, Anime News Network.