Domains for Guerrilla's rumored Horizon registered
E3 reveal on the way?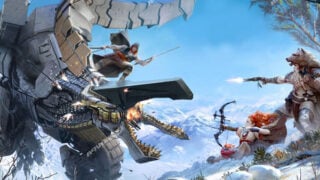 Several domain names for Guerrilla Games' rumored Horizon project, apparently some sort of mecha-dinosaur RPG, have been registered.
The domains were registered by Poria Torkan, a producer at Guerrilla Games up until May before he left the studio for Bungie, on March 3. They are:
It's worth noting the domains were last updated on May 23, but are still registered under Torkan, even though he appears to have left the studio by then.
Sony will host its E3 press conference on Monday. It's possible we'll see an official reveal there.
Thanks, Push Square, @Nibel.