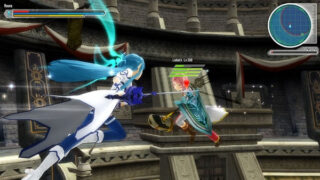 Sword Art Online: Lost Song will be updated with new playable characters, a player-versus-player mode, and more next Thursday, May 28, Bandai Namco announced.
The update will add:
Player-versus-Player matches and duel events. Two types of duel events are being prepared for multiplayer and single-player.
Playable Lux (voiced by Chinatsu Akasaki) and Seven (voiced by Hisako Kanemoto).
A quest featuring a gigantic new boss.
New sub-scenarios focused on Rain and Seven (featuring new CG).
Others additions: New Game+, Gallery Mode, change equipment in the field, new extra-difficult quests, new bosses, new Sword Skills, and balance and UI adjustments.
Bandai Namco will showcase the update a day prior to its release via a Niconico stream on May 27 at 20:00 Japan time. You'll be able to watch that live here.
View screenshots of the update at the gallery.