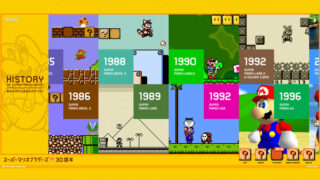 Nintendo has launched the 30th anniversary website for Super Mario Bros.
The original Super Mario Bros., a followup to the Mario Bros. arcade game, was released for the Nintendo Entertainment System in Japan on September 13, 1985.
The website offers a history of the series, including all of the Super Mario games that followed the original.
There's also a page for Mario Maker, Nintendo's upcoming Wii U game that lets you create your own Super Mario stages.