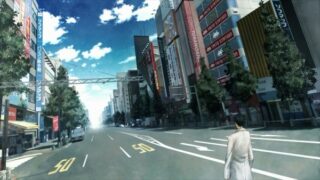 Steins;Gate will launch via retail and digitally in Europe on June 5, publisher PQube has announced.
As for the North American release, PQube head of marketing Geraint Evans told Rice Digital that, "the US version is still in submission — for a second it was looking like we would have to make a change to the game, and obviously this is something we did not want to do. Thankfully Steins;Gate will remain intact. We'll update on release timings when it exits Sony submission in the US".
Game UK will have an exclusive limited edition of Steins;Gate, which includes an art book, while Rice Digital will have an exclusive "El Psy Kongroo Edition" of the game, which includes the same art book and a set of exclusive pin badges.