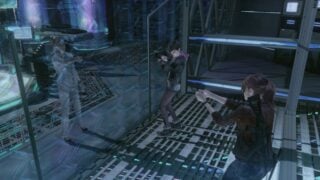 Resident Evil Revelations 2 shipped 1.1 million units across Japan, North America, and Europe, Capcom's latest financial results reveal.
The game launched in episodic format for PlayStation 4, Xbox One, PlayStation 3, Xbox 360, and PC starting February, before seeing a retail release containing every episode in March. The number represents retail sales and all season passes for the digital download version.
The report also reveals that sales for Monster Hunter 4 Ultimate have surpassed 3.4 million worldwide. We last heard the 3DS title topped three million shipments, with one million in western territories.
As for Capcom's future titles, the publisher said it hopes to sell 2.5 million of its recently announced Monster Hunter Stories for 3DS and two million copies of Street Fighter V for PlayStation 4 and PC.