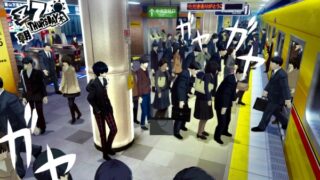 PlayStation Japan went up with its official Persona 5 game page today, providing us our first direct-feed batch of high-res screenshots.
Most of the shots were featured in the February gameplay trailer, with the rest making an appearance in game magazines, or in low-res thumbnail form on the game's website shortly after.
Persona 5 is due out for PlayStation 4 and PS3 later this year.
View the screenshots at the gallery.