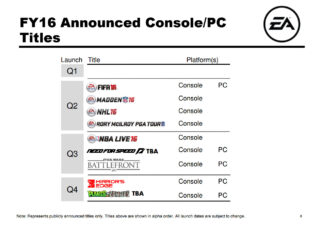 EA's 2013-announced Mirror's Edge reboot and a new Plants vs. Zombies game for consoles will launch in the first quarter of 2016, according to the publisher's Q4 Fiscal Year 2015 Results.
A new Need for Speed title will also launch in Q4 2015.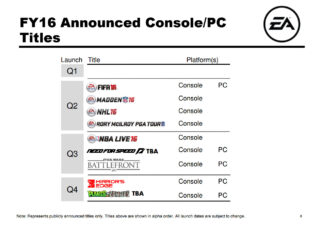 All three titles will likely be further detailed at E3 next month.