Hyperdimension Neptunia Re;Birth 2 PC release bumped up to May 29
Steam release gets four day bump.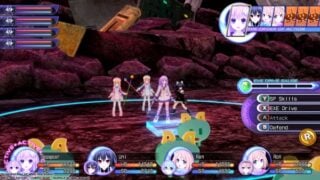 Hyperdimension Neptunia Re;Birth 2: Sisters Generation was originally planned for release on PC via Steam on May 19, but was delayed to June 2. But the delay won't be so long anymore, as Idea Factory International announced it's bumped up the release to next Friday, May 29.
When it launches, the game will be available for the first few days at a 50 percent price deduction. Normally $29.99, it should cost $15.
The PC version of the game includes all the content from the PS Vita version and 1080p visuals.