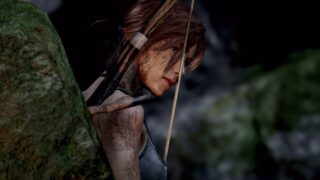 Square Enix's 2013 Tomb Raider reboot has sold more than 8.5 million copies worldwide, more than any game in the franchise's history, the publisher announced.
The game originally launched for PlayStation 3, Xbox 360, and PC in March 2013, before seeing PlayStation 4 and Xbox One Definitive Edition releases in January.
"Tomb Raider ignited and expanded the fan base, pushing the series to a new level. The game's incredible sales success reflects the passionate response of players," said Crystal Dynamics boss Darrell Gallagher. "Our studio is proud of what we accomplished with the game."
The next entry in the series, Rise of the Tomb Raider, is due out for Xbox One and Xbox 360 this holiday.