Suikoden III rated for PS2 Classics in Europe
Suikoden threequel en route to PlayStation Store.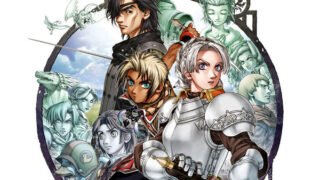 Suikoden III will be released for PlayStation 3 as a PS2 Classic on the PlayStation Store, a rating from the Pan European Game Information board has revealed.
The game originally launched for PlayStation 2 in 2002. The story is told from the sides of three struggling factions, each with their own divisions and politics, and no unambiguous "right" side.
The first two entries, Suikoden and Suikoden II, are already available for PlayStation 3, PS Vita, and PSP as PSone Classics.
Watch an old Suikoden III trailer below.