Project X Zone 2 leaked for 3DS
Crossover continues with Brave New World.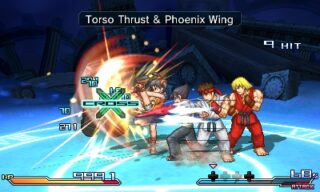 Project X Zone 2: Brave New World is in development for 3DS, according to a report from Italian website e-duesse.
The article, a report of a Bandai Namco's "Level Up" press event held in Milan on April 7 and posted on April 8, originally listed (it has since been edited) a number of the publisher's upcoming games, including two unannounced titles:
The latter was officially announced today, so it should be safe to assume the former is on the way. Perhaps that's what that countdown was for.
The same article also listed a couple of European release dates:
J-Stars Victory VS+ (PS4, PS3, PS Vita) – June 26
Godzilla (PS4, PS3) – July 17
Thanks, NeoGAF.