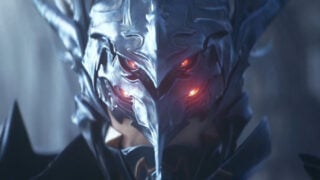 Square Enix has released the opening cinematic for Final Fantasy XIV: Heavensward and an extended version of Final Fantasy XIV: A Ream Reborn's opening cinematic, dubbed "Flames of Truth."
The Heavensward cinematic contains scenes from the final moments of A Realm Reborn's main scenario story. That said, if you have yet to complete the story, it might be best not to watch.
Final Fantasy XIV: Heavensward will launch worldwide for PlayStation 4, PlayStation 3, and PC on June 23.
Watch both clips below.
Heavensward Opening Movie
Flames of Truth Cinematic