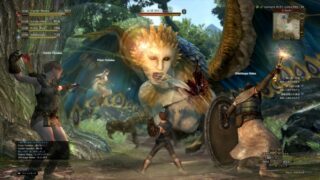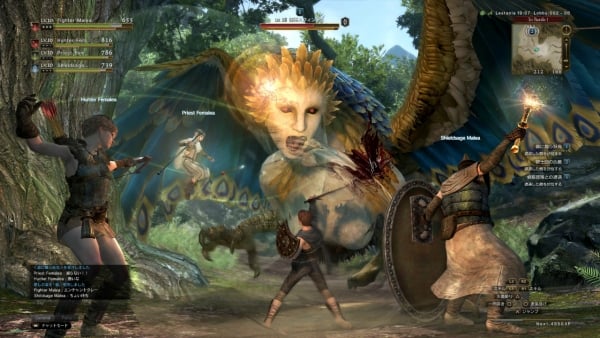 Sign-ups for the Dragon's Dogma Online alpha test will begin on Tuesday, April 7, Capcom announced.
The alpha, which will test the server load and allow for tweaks to the game balance, will run on PlayStation 3 between April 20 and 28. Sign-ups will be accepted from mid-day on April 7. Successful participants will be announced on April 15. The client can be downloaded the same day.
During the test, players will be able to choose between four job types (the Fighter, Hunter, Priest, and Shield Sage), as well as acquire a Pawn follower. Up to four players can adventure together, and Grand Missions support up to eight. Four different fields—"White Dragon Temple Reeze," "Haidel Plain," "Bria Coast," and "Mythril Forest"—will be accessible.
On May 8, Capcom will release a report detailing the feedback it received from players during the alpha test.
Following the alpha, a closed beta is planned across PlayStation 4, PlayStation 3, and PC this summer, with a second closed beta to test simultaneous connections across a large-scale server also planned at a later date.
In addition to this news, Capcom released details about two new jobs, the "Seeker" and the "Sorcerer." Here's a quick outline of the pair:
Seeker – An acrobat that specializes in hit-and-away melee attacks. The Seeker warps around to the enemy's blind spot with its ropework, takes on giant creatures from above, and continuously attack enemies like a hurricane on the battlefield.
Sorcerer – A magician with tremendous magick attack power. For the magick that requires longer casting time, it's important that the Sorcerer has support from its allies.
Watch the game's third trailer below. View some new screenshots at the gallery.