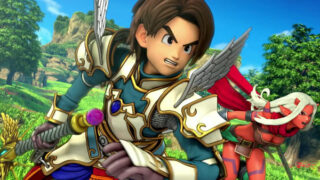 Square Enix has released the debut trailer for Dragon Quest X: Legend of the Ancient Dragon Online, otherwise known as Dragon Quest X Version 3.
The expansion will bring a new story revolving around dragons to the MMORPG, as well as a new Dragon race and other additions. It will launch for Wii U, Wii, and PC in Japan on April 30.
Watch the trailer below. Download it here.
Visit the Dragon Quest X Version 3 official website here.