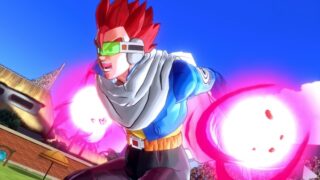 Worldwide shipments for Dragon Ball Xenoverse have surpassed 1.5 million units, publisher Bandai Namco announced.
"I would like to thank everyone for their support on this new challenge," Bandai Namco producer Masayuki Hirano said in a press release. "We decided to take a risk and create a completely new concept to entertain our fans and Dragon Ball lovers and we are quite proud of the successful result! On a more personal note, I feel honored to create a game around a licence as massive as Dragon Ball! On behalf of Bandai Namco Games: thanks for your amazing support! We will continue working and reaching new heights!"
The first downloadable content for Xenoverse will launch today in North America and Europe (tomorrow for PlayStation platforms in Europe).
Dragon Ball Xenoverse launched for PlayStation 4, Xbox One, PC, PlayStation 3, and Xbox 360 on February 5 in Japan, February 24 in North America, and February 27 in Europe.