Xenoblade Chronicles 3D Japanese introduction trailer
A more detailed look at the upcoming New 3DS port.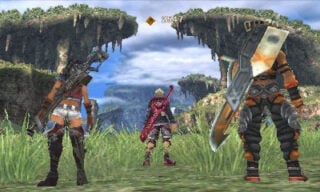 Nintendo of Japan has released a new introduction trailer for Xenoblade Chronicles 3D, showcasing three minutes of new footage.
The New 3DS port of the Monolith Soft-developed Wii RPG includes all the features of the Wii version, as well as 3D support, a bonus mode that lets players view 3D models of characters and listen to the game's music tracks, and Amiibo support. It's due out in North America on April 10, and in Europe and Japan on April 2.
Watch the new trailer below.