Tomonobu Itagaki hints at Fatal Frame Wii U localization
"Read between the lines," Itagaki says in Facebook response.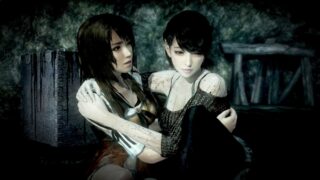 Former Team Ninja developer and current Valhalla Game Studios boss Tomonobu Itagaki has hinted at the localization of Wii U's Fatal Frame: Oracle of the Sodden Raven coming westward.
In response to a post on his Facebook page, Itagaki said: "Hey guys, I strongly believe that [Fatal Frame producer] Kikuchi Keisuke will release the Fatal Frame V in America, in many countries. He and me have same philosophy from Tecmo days. That's what I can say for now. I want you guys to read between the lines. Anyway I will play this game."
Fatal Frame: Oracle of the Sodden Raven launched in Japan on September 27.
Thanks, NeoGAF.