Phantom Dust reboot developer shut down, game still in development
Florida-based Darkside Games was developing the reboot.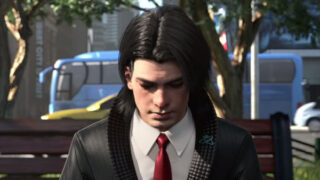 Florida-based independent studio Darkside Games, which was working on Microsoft's E3-announced Phantom Dust reboot for Xbox One, shut down this afternoon in wake of news that Microsoft had cancelled their version of the game, according to a Kotaku report.
Though Darkside Games' version of Phantom Dust is no longer in development, Microsoft says the reboot still remains in development.
"Microsoft partnered with Darkside Game Studios in the development of Phantom Dust, but our working relationship has now ended," a Microsoft spokesperson told Kotaku. "We have great respect for their studio and their work in the industry. While we do not have anything new to share on Phantom Dust at this time, we can confirm that development of the title continues. We look forward to sharing more details on the game as we get closer to release."
Darkside Games' previous work includes development assistance on titles like Borderlands: The Pre-Sequel, Sunset Overdrive, Gears of War: Judgment, and BioShock Infinite. The only game it fully developed was Ratchet & Clank: Before the Nexus for smartphones.
According to Kotaku, after the studio learned their game was given the cut by Microsoft today, they were forced to let all of its around 50 employees go.
"The executives who saw it were impressed and as late as this morning gave our team every indication that the project was on solid ground," a former employee told Kotaku about Phantom Dust. "Yet we got the phone call today that someone up on high who in all likelihood wasn't even aware of the game in detail shut it down."
We hope everyone at Darkside is able to land back on their feet.