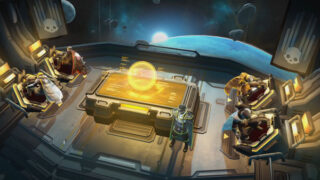 Helldivers, Sony Computer Entertainment and Magicka developer Arrowhead Studios' top-down co-op twin-stick shooter, will launch for PlayStation 4, PlayStation 3, and PS Vita on March 3 in North America and March 4 in Europe.
In Helldivers, players join an elite unit and must work together to protect Super Earth and defeat the enemies of mankind in an intergalactic war. It supports cross-play across all three platforms.
Watch the release date trailer below.
Update: By the sound of it, Helldivers will be a PlayStation Plus Instant Game Collection (free) title in March.