Eiyuu Senki: The World Conquest first English screenshots
A look at character art, dialogue, and the battle system.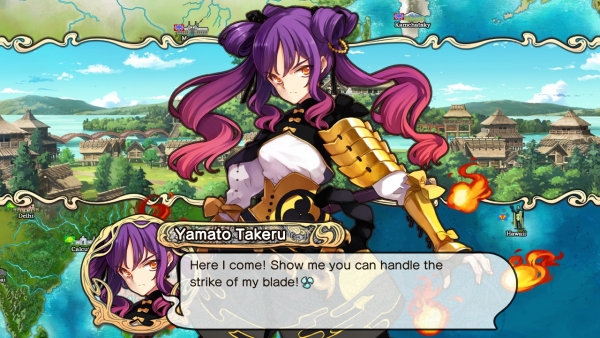 Fruitbat Factory has released the first English screenshots of its upcoming Eiyuu Senki: The World Conquest for PlayStation 3.
Due out this summer in North America, Europe, Australia, and New Zealand, the tactical turn-based battle game puts players in an alternate world populated with famous characters of history and legend—all in the form of beautiful maidens—who must fight their way to conquering the world. It features over 70 heroines to battle with, 120 cities to conquer, and multiple endings.
The screenshots showcase the game's character art and dialogue, as well as first peek at the battle system.
Eiyuu Senki first launched for PlayStation 3 in Japan on September 2013. A PS Vita version was also released in May 2014, however that version has not been announced for localization.
View the screenshots at the gallery.