Bloodborne video shows character creation
A quick run-through of the character editor.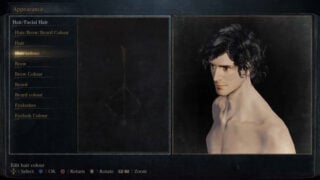 As part of its Bloodborne coverage this month, IGN has gone up with a short video preview of the game's character creation tool.
Players can select between male or female avatars, and alter their age, voice, body build, scale, skin color, facial details, hair, and also add tattoos, marks, and glasses.
Bloodborne is due out for PlayStation 4 on March 24 in North America and March 25 in Europe. Watch the video preview below.
If you missed it, catch the first 18 minutes of Bloodborne here.