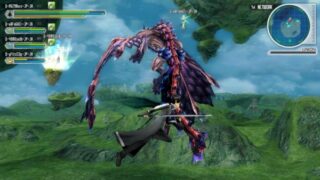 Bandai Namco has filed trademarks for "Lost Song" in the United States and Europe, as well as a trademarks for "Eyes of Heaven" and "Cinderella Girls" in Europe.
"Lost Song" is the subtitle to the company's upcoming Sword Art Online: Lost Song for PlayStation 3 and PS Vita, which is currently only confirmed for launch in Japan and Asia. The Asian release, which will be localized in English, had already signaled the game's western release. But the trademark doesn't hurt. (If you played Sword Art Online: Hollow Fragment, don't worry. The producer has promised a better English localization.)
"Eyes of Heaven," on the other hand, is the subtitle to the upcoming JoJo's Bizarre Adventure: Eyes of Heaven for PlayStation 4 and PlayStation 3, which has yet to be confirmed for a western release.
"Cinderella Girls" is the subtitle to the smartphone social game The Idolmaster: Cinderella Girls, as well as this season's new Idolmaster anime.
Trademarks for "Lost Reavers" were also filed in the United States and Europe, but we're not sure what it might be attached to.
Thanks, The Vita Lounge and JonathanIsPrimus.